NOTICE: Due to COIVD-19 pandemic we have restricted Order Delivery for this product only within INDIA.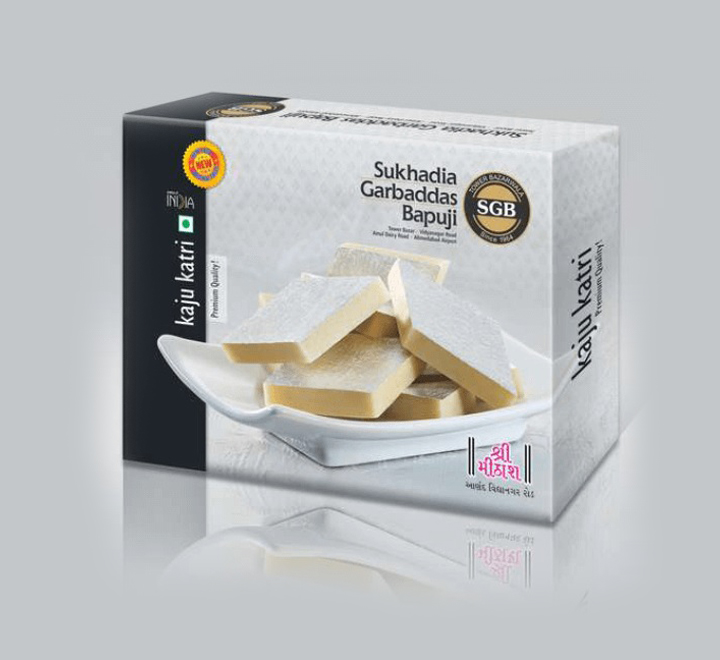 Roll over image to zoom in and Click to open expanded view
Kaju Katli
Kaju Katli, also known as Kaju Katri or Kaju Barfi is made from Cashew nuts, milk and other ingredients. Kaju Katli is the most loving and delicious sweet of Indian subcontinent.
The Recipient Will Receive :
1Box of Kaju Katli of Sukhadia Garbaddas Bapuji (SGB, Anand).
Shelf Life And Storage:
Shelf life of 30 days.
Store in cool & dry place
Ingredients For Kaju Katli:
Cashew, Sugar, Silver foil
Shipping Information
For more details about shipping methods and policy please click here.
Note:
Base Currency is Canadian Dollar. Currency conversation rates may apply during checkout which depends on country you select.